Special Projects in the Works:
–
At any given time, I will be working on a half-dozen consulting or development projects. The following list is a representation of pending projects:
---
---
All apartment information has been culled by Todd Clarke CCIM as part of the NM Apartment Report Database. Looking for special information? Call us for a specialized Report.
---
---

Updates
9/24/99 Albuquerque Journal supports affordable housing, but not non-profit amendment.
---
As a board member for Encino Houses, our board has decided that aggresively pursue the acquisition and development of new properties to serve the elderly.
| | | |
| --- | --- | --- |
| Date | Press | Item |
| 11/18/99 | Albuquerque Journal | Article – Discussing dire needs of Albuquerque's Elderly |
| 10/17/99 | New Mexico Business Weekly | Article – Announcing Encino's plans. |
---

---
The City of Albuquerque has designated the area outlined in this map as an area that is in need of redevelopment.
The following link provides you with a detailed inventory of activity in this area .
Click here to review The CAT Team Meeting Notes from 11/4/99 .
Click here to download an Excel spreadsheet containing a list of Expenditures on these projects. Albuquerque Journal – Runs an article on a landlord in the area highlighting who has a problem property.
area .
The Albuquerque Journal ran an article highlighting one of the programs in this area sponsored by GHAP Harrison Higgins of Planning Technologies, Bill Moy of the Star Group and Todd Clarke CCIM of Grubb & Ellis|Lewinger Hamilton Inc. , have been selected to assist the City of Albuquerque in designing a action plan to take to assist with redevelopment in this area. Check back during the next few weeks for updates on meetings and other info as the plan unfolds.
---

---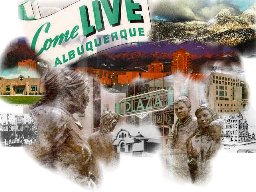 ---


Rendering of Tesch Developments winning project.
11/10/99 Article on Downtown Housing as covered in The NM Business Weekly
11/01/99 Article on Downtown Housing as covered in The Albuquerque Journal
10/19/99 The Bonds and development deal are approved at the City Council Meeting on 10/18 as convered in The Albuquerque Journal
9/20/99 The Bonds are scheduled to be approved on the City Council's Agenda on 10/4/99
September 13, 1999 – at the Finance Committee Meeting – Bill No. O-111, Authorizing Issuance and Sale of Metropolitan Redevelopment Bonds (Villa de San Felipe Apartments Project) Series 1999 to Provide Funds to Finance a 160-Unit Affordable Housing Apartment Complex (Hundley) Recommendation that it be sent to the full Council Without Recommendation By a vote of 4 FOR AND 0 AGAINST
Update – June 1999 –
Villa de San Felipe is awarded Housing Tax Credits for development.
Update – May 1999 – Downtown Housing – Albuquerque Tribune – May 10, 1999
Update – December 1998 – Tesch awarded contract over Armstrong Brothers
December 1997 – Market Study Info Completed by Todd Clarke CCIM
The following information is pulled directly from the Market/Feasibility Study performed for the City on downtown housing for this site:
---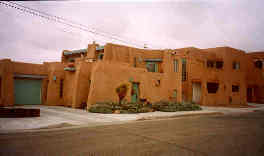 ---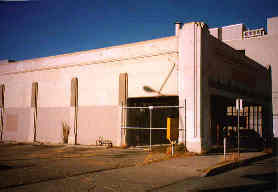 ---
---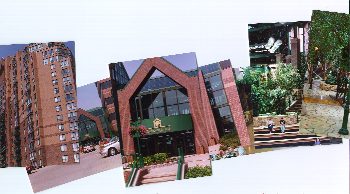 ---
Albuquerque Journal Article (12/19/99) – City Council denies approval of a home/office townhouse project that complies with R-70 intiatives
Albuquerque's largest Infill project? Downtown – click here for more
NE Heights Infill – one solution is to allow the City to purchase and redevelop the property as was done with this parcel located on the SEC of Montgomery and Spanish Bit (just east of Tramwway).